Road to MASTER DEGREE
Department of Physics – University of Bari

PolySense Labs located at Department of Physics offer research activities on spectroscopic techniques and gas sensing systems for Master Thesis students.
Besides the students who are working on their Master's and PhD theses, since 2017, PolySense has been hosting the experimental activities of the Physics of Sensors and Laser Spectroscopy course, which is held in the first semester of second academic year.
Master Thesis students will be involved in the study of the literature production, in the use of specific software and in practical activities in laboratory, with the use of specific equipment.

PolySense group has strong collaborations with universities and companies all around the world, where students can spend a part of Master Thesis activities, also within the framework of European projects.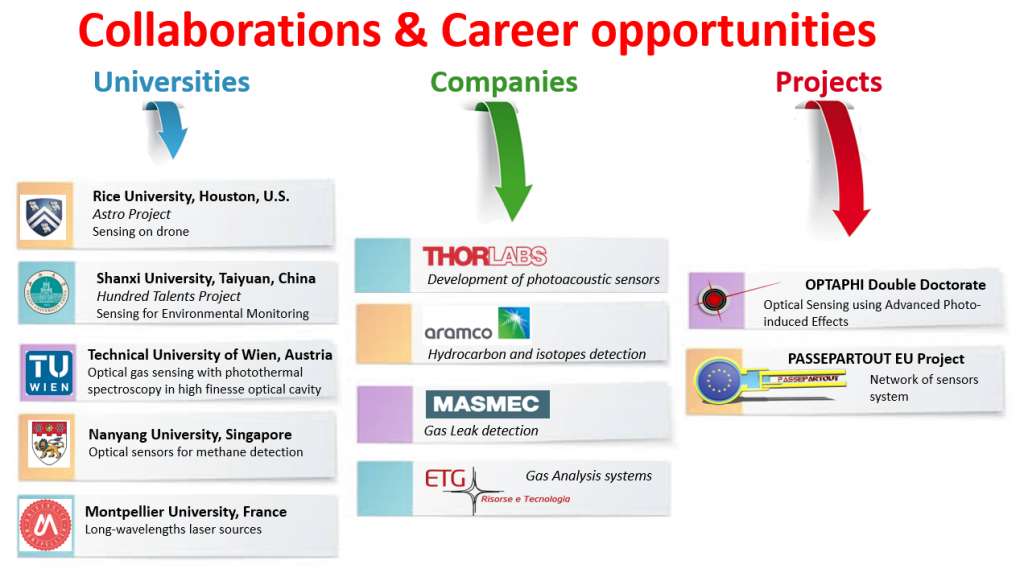 As the prospectus of Master Degree Course in Physics LM17, PolySense proposes: